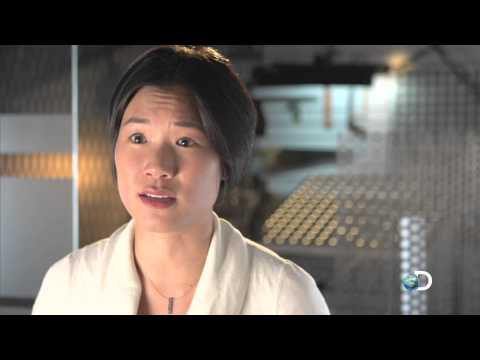 Look for Product Design Consultant Alison Wong on the upcoming show The Big Brain Theory: Pure Genius with Kal Penn. She'll be one of the 10 contestants on the show. Her background in engineering from MIT & Stanford will be an asset to her when the games begin.
"All my life, I've been a bit of an outlier," says Alison. "An engineer who loves art, an Asian in the Midwest, a woman in technology. I want to break down stereotypes." Alison is a design consultant for companies like HP, Barnes and Noble, Motorola,and IDEO, and manufactures her own product designs. She worked at Ford in Dearborn, where she helped design parts on an aluminum Explorer and at Apple, where she made an efficient heat pipe for the iMac.
Even though she runs her own company called Integral Design and teaches product design at Stanford, Alison still has time to draw cartoons, moonlighting as a storyboard artist and illustrator. On the weekend, she loves hiking and riding her motorcycle.
Winning this competition would mean the world to her. "I've got the academic credentials," she says. "But this title you can't buy."
Alison Wong on The Big Brain Theory: Pure Genius

More about The Big Brain Theory: Pure Genius
The Big Brain Theory: Pure Genius will feature a seemingly impossible engineering challenge to be solved by the contestants each week. Competitors will have just 30 minutes to come up with a solution using their own intellect to complete the challenge. Based on logic and design, the expert panel of judges will determine the best engineering concept and select two captains to lead their team to execute the project. The team with the best design will remain safe, but the losers will face the judges who will determine which member will be eliminated.