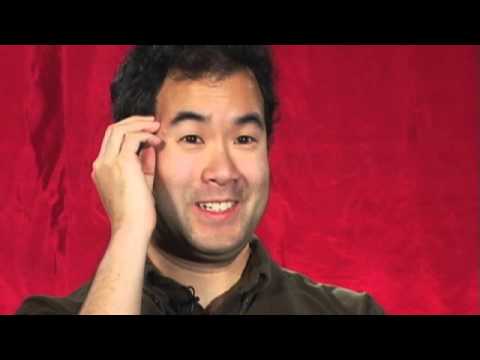 In episode 2 of the webseries They're All So Beautiful, they attempt to answer the question "Do you have to be white to have Yellow Fever?" Is Asian fetish an "affliction" only experienced by heterosexual white men? In this video, Asiaphilia is explored from multiple perspectives – from African American and Latino men who date only Asian women, to white and Latina women with Asian fetish, to a piano teacher who non-romantically favors her "model minority" Asian students. Psychotherapist Ben Tong also begins to tug at the notion that not only is it stereotypes of Asians that attract people, but that stereotypes of other ethnicities repel. This second video in the series explores how persistent stereotyping permeates all cultures and genders. A smiling, first-generation Asian American immigrant candidly asserts his like-minded thinking with non-Asian men, because "even Asian guys believe the concept that (Asian women) are more docile and willing to listen."
Previous episodes:
They're All So Beautiful Episode 1
Talking head commentary from experts and everyday Asian/Americans, as well as interviews with patrons of Asian fetish forums spell out the implications of race-based romantic preferences with honesty and humor, making They're All So Beautiful provocative while politically agnostic. It promises to surprise viewers with its thoughtful look at modern love and relationships, just as with Lum's award-winning documentary, Seeking Asian Female, which provides the thematic basis of They're All So Beautiful.
Weekly webisodes will air online leading up to the national broadcast of Seeking Asian Female on Independent Lens on Monday, May 6, 2013 at 10:00 p.m. ET on PBS (check local listings).
They're All So Beautiful Episode 2

More about They're All So Beautiful
They're All So Beautiful is a six-part web series directed by Debbie Lum and co-produced by Maikiko James. The short online documentary episodes are designed to stimulate discussion on yellow fever – a unique but in many ways ubiquitous predilection Western men have for women of Asian descent. Each video starts with a question:
Episode 1: What is Yellow Fever?
Episode 2: Do you have to be white to have Yellow Fever?
Episode 3: What do Asian men think of it?
Episode 4: What about White Fever-Asian women who seek out white men?
Episode 5: What about marriage?