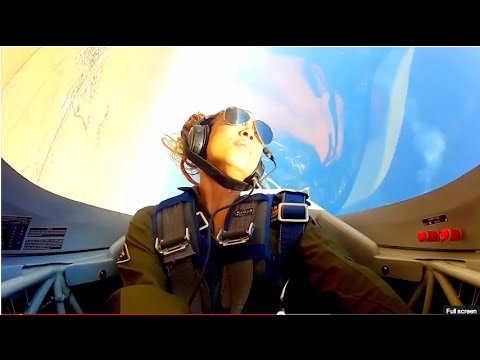 Singer AJ Rafael released the music video for his song "Jetsetter", the first single off his "Beautiful Escape" EP. It's a single about realizing that things don't always happen as you want them to especially in relationships. The video illustrates the roller coaster feeling of emotions via a twin prop plane taking off and while in mid-air starts to spin out of control. It the how you feel when someone you like tells you that there are no sparks between the two of you. You can get the single on
or amazon.
Listen to more AJ Rafael: When We Say (A Juicebox Christmas), Without You, When We Say (Juicebox) and We Could Happen.
Jetsetter by AJ Rafael x Dannie Riel

Behind the scenes of Jetsetter by AJ Rafael x Dannie Riel

Lyrics to Jetsetter by AJ Rafael
I say right now,
"No, I won't forget it"
When you said you didn't feel sparks,
You made me regret it
Am I the only one
Who thought it was real then?
'Cuz you did a damn good job
You had me believe in
'Cuz I'm addicted to the thought of you
Can I erase this very thought of you?
Jetsetter
My heart is floating like a feather
'Cuz when you said we couldn't be together
I realized I didn't need you either
So jetsetter
That's what they call me 'cuz I didn't get her
I shoulda listened 'cuz I knew the danger
But now I guess it's better late than never
2000 miles away
Don't know what I was thinking
A thousand thoughts that day
My head was spinning
So should I stop this now?
Oh, I'm done with dreaming
'Cuz I was traumatized
My heart, it was sinkin'
Oh how I wish I could go back in time
Oh how I wish I could go back this time
Oh…
Jetsetter
My heart is floating like a feather
'Cuz when you said we couldn't be together
I realized I didn't need you either
So jetsetter
That's what they call me 'cuz I didn't get her
I shoulda listened 'cuz I knew the danger
But now I guess it's better late than never
Oh, oh, oh, ohhh…
So jetsetter
My heart is floating like a feather
'Cuz when you said we couldn't be together
I realized I didn't need you either
So jetsetter
That's what they call me 'cuz I didn't get her
I shoulda listened 'cuz I knew the danger
But now I guess it's better
But now I guess it's better
But now I guess it's better