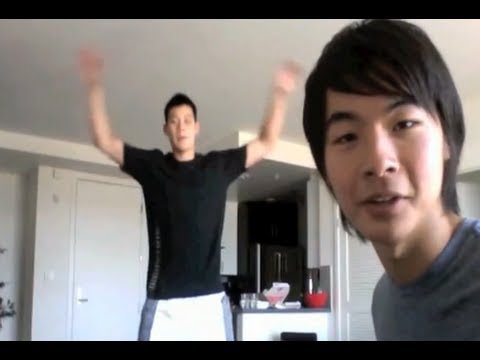 With the NBA lockout, Golden State Warriors Jeremy Lin takes a stab at a new career as a YouTuber with the help of KevJumba. Previously, Kevjumba released some Vlogging secrets with HappySlip and David Choi. He provides new and improved tips for Jeremy Lin.
1. Be as comfortable in front of the camera and add energy
2. Pick an interesting topic
3. Engage with the audience
4. Look Good.
With these four secrets, Jeremy Lin will be releasing a lot more videos soon. See him in Kevjumba's video "I'm Not cool".
Kevjumba teaches Jeremy Lin how to YouTube