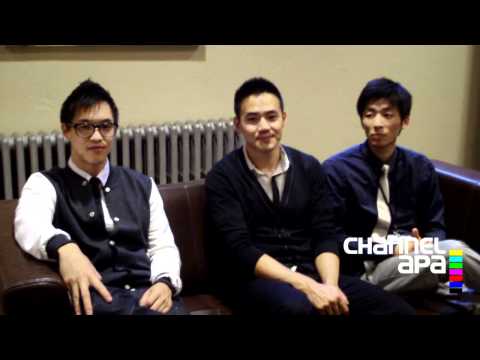 channelAPA.com had an opportunity to connect with the guys of Wong Fu Productions at the 2011 ISA SF Bay Area over the weekend. We talked with Wes, Ted, and Phil about what it means to them to have the International Secret Agents concert in the Bay Area. (They have their roots in the Bay.) The week before ISA SF, Wong Fu Productions was out in Taiwan directing, shooting, and editing a music video for Wang Leehom. Although the trio had a non-stop schedule and was jet lagged, the day before ISA SF they shot and edited a short film for the concert with a bunch of their friends. (If you want to see online, you need to help Wong Fu Productions reach 1 million subscribers on YouTube.) Ted, Phil, and Wes have a lot of different opportunities open to them. Some of the things in the works include a feature film, a high quality web series, and music videos for Magnetic North and Kina Grannis. With all these projects, they are still able to work with a wide range of budgets from zero to infinity and beyond.
None of this can happen without the fans. If you want to see how Wong Fu fans are like in the SF Bay Area, watch til the end of the video. (you'll probably see it in a future Wong Fu Weekends.)
update: Wang Leehom music video "Still In Love With You" by Wong Fu Productions
If you're a fan in LA, be sure to go see them at 2011 ISA LA. You can win tickets here.
Wong Fu Productions talks ISA, Leehom Wang, music videos, & more