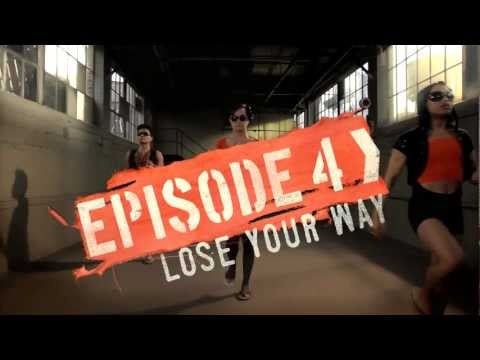 The fourth episode of Prison Dancer is out today. Memehunter Matt Wells discovers the origins of the prison dancing and meets LOLA, the inmate who broke the line. Learn more about how Lola converted these hard core prisoners into dancing stars. This episode is leading up to the Pak Yow episode.
Previous episodes:
Prison Dancer Episode 1
Prison Dancer Episode 2
Prison Dancer Episode 3
For sneak peeks of upcoming Prison Dancer episodes, see Step and Pak Yow.
More about Prison Dancer
Prison Dancer is the story of 6 Filipino prisoners whose lives are forever changed by the dancing rehabilitation program that became a worldwide viral sensation on Youtube. Using surveillance footage, interviews with inmates inside the prison, and good old fashioned investigative journalism, pop culture journalist Matt Wells uncovers the personal, poignant, hilarious and universal stories of 6 prison dancers whose group dancing turned a maximum security jailhouse into a world stage.
Behind the prison walls, we meet inmates Ruperto Poblador aka LOLA (who along with his gay minions OO OO and NANA, choreographs the first prison dance routines), HOOKAPS, (the prison hustler), SHAKESPEARE (the prison's resident poet) and CHRISTIAN, (the prison's newest inmate) and discovers a tale of life, death, dreams, fears and ultimately, redemption.
Prison Dancer Episode 4
Lyrics to Lose Your Way
Oooh
Can you hear the music
Cuz you can feel it in the air
Oooh
You know you can use it
Open up and let it take you there
Oooh
Don't you feel like movin
When you can feel it in your feet
Oooh
There's nothing to prove
So let your body get into the beat
Sooo
Life didn't go your way
And your blue skies turned to grey
Uh Oh
Doesn't have to be so hard
Doesn't matter cuz you're a star
In time
They're gonna make you fall in line
They're gonna make you lose your mind
You gotta pick up the pace
Before they make you lose your way
They're gonna make you fall in line
They're gonna make you lose your mind
You gotta pick up the pace
Before they make you lose your way
When you lose your way
You know
You
You can make it
When you lose your way
You know
You
You can make it
When you lose your way
When you lose your way
uh huh
Gotta turn the page
You know
You
You can make it
Gotta turn the page
You know
You
You can make it
Gotta turn the page
Gotta turn the page
Mmmm