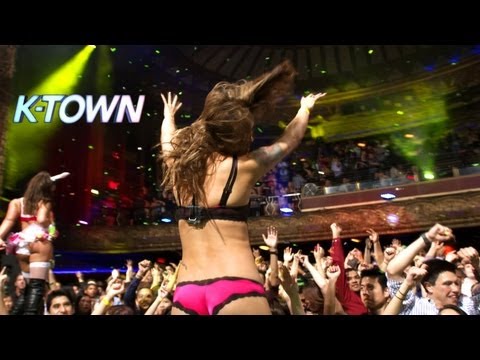 channelAPA.com broke the story about the cast of the KTown Reality Show back in 2010, which set off a media frenzy. Shortly after the Asian Jersey Shore Cast Reel was revealed with a little bit of each cast member: Steve Kim, Scarlet Chan, Young Lee, Violet Kim, Joe Cha, Jasmine Chang, Peter Le, and Jennifer Field. Starting in July 2012, you will see the KTown reality show online. Here's what you can expect:
Edgy, wild, hilarious, always drama-filled: that's just a normal night in K-Town, the epicenter of Korean American culture and nightlife in Los Angeles where eight young Asian American friends are about to experience the craziest weekend of their lives. These larger-than-life personalities shock and defy all stereotypes, fight through loads of drama, and challenge their relationships to the brink. In the end, their heritage and love of this incredible, uniquely American subculture will always be the tie that binds them together.
Get ready for a wild summer with these party people. Expect more controvesy to arise before the first episode even drops. As we saw in the K-Town Reality Show Sizzle Reel last year, the show's got grinding, girl on girl action, half naked buff guys, drinking, fighting, drinking, dancing, and drinking.
K-Town Reailty Show to go online