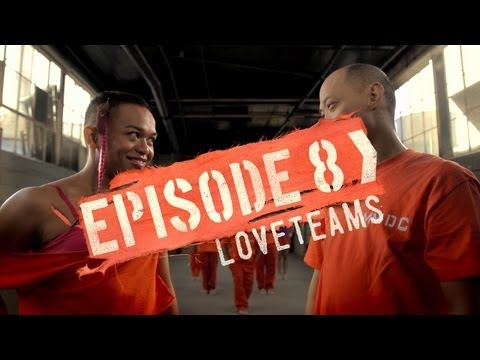 In the eighth episode of Prison Dancer, memehunter Matt Wells explores the love stories within the prison – Lola and Shakespeare, Cherish and Christian. Lola is infatuated with Shakespeare, while Cherish waits for Christian. Love knows know boundaries inside and outside prison walls.
Previous episodes:
Prison Dancer Episode 1
Prison Dancer Episode 2
Prison Dancer Episode 3
Prison Dancer Episode 4
Prison Dancer Episode 5
Prison Dancer Episode 6
Prison Dancer Episode 7
More about Prison Dancer
Prison Dancer is the story of 6 Filipino prisoners whose lives are forever changed by the dancing rehabilitation program that became a worldwide viral sensation on Youtube. Using surveillance footage, interviews with inmates inside the prison, and good old fashioned investigative journalism, pop culture journalist Matt Wells uncovers the personal, poignant, hilarious and universal stories of 6 prison dancers whose group dancing turned a maximum security jailhouse into a world stage.
Behind the prison walls, we meet inmates Ruperto Poblador aka LOLA (who along with his gay minions OO OO and NANA, choreographs the first prison dance routines), HOOKAPS, (the prison hustler), SHAKESPEARE (the prison's resident poet) and CHRISTIAN, (the prison's newest inmate) and discovers a tale of life, death, dreams, fears and ultimately, redemption.
Prison Dancer : Episode 8
Lyrics to Loveteams by Jeigh Madjus x Nicco Lorenzo Garcia x Mikey Bustos x Catherine Ricafort
LOLA
chapter one i'm on the corner
i'm ok being a loner
not knowing
somethin coming
that something was you
chapter two you came my way
what is someone gonna say
when they know
they found
their everything
LOLA
why you gotta rush so fast boy
slow it down and make it last boy
hold me close and come to me boy
you are everything i need boy
LOLA and SHAKESPEARE
people may say that we're a love team
that you and me are living our dreams
that you and me are doing it right
people will think that you're my savior
that you are doin me the favor
here we go again
another drama around the bend…
CHRISTIAN
chapter three they're out to get me
both our pasts
and sordid history
can't they let us do our thing
can't they ever let us be…
don't they know
that i'd do anything
you are everything i need
CHERISH
why you gotta rush so fast boy
slow it down and make it last boy
hold me close and come to me boy
you are everything i need boy
CHRISTIAN AND CHERISH
people may say that we're a love team
that you and me are living our dreams
that you and me are doing it right
people will think that you're my savior
that you are doin me the favor
here we go again
another drama around the bend…