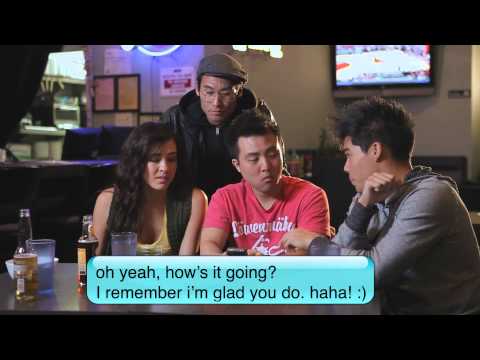 Wong Fu Productions delves into the world of texting with the help of some friends in their short "Textreme". In the short, David Choi plays Ethan, who gets a text from Sue played by Grace Su. With the help of his friends (Victor Kim, Stephanie Reading, D-Trix), Ethan tries to craft the perfect response to Sue, who he's interested in. But with advice from three people things get a little out of control. How long will it take for him to form that perfect text?
Here's a few more texting videos: Via Text with Lynn Chen, Texting with Girls by Aziz Ansari, and Thumb Wars PSA with Harry Shum Jr..
Watch more Wong Fu Productions: The Catman Rises, Away We Happened, Company Car and Home is Where the Hans Are.
Textreme by Wong Fu Productions