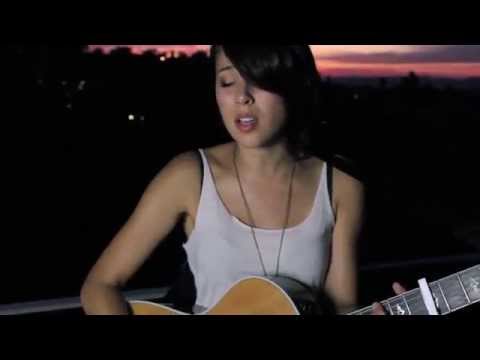 Singer Kina Grannis dropped video for her original track entitled "Gone" off her Stairwells album. She sings about a relationship that's complicated. What do you do when you try to let go of someone, only to come to the realization that you want to be with them. Hopefully, it's not too late because they're gone. You can't tell a heart when to start and how to beat. You can see see an illustration of this predicament in the webseries Always You. Get the single on
or amazon.
Listen to more Kina Grannis: Make It Go, In Your Arms, The One You Say Goodnight, Valentine and My Time With You.
Gone by Kina Grannis
Lyrics to Gone BY Kina Grannis
Stop in the dark where the stars are still shining on me
Go with the wind, let it lift away the memories
I tried to set you free
You kept trying to rescue me
But you can't tell a heart when to start, how to beat
I never wanted to say goodbye
You never wanted to see me cry
Now i'm afraid to open my eyes
Are you gone, gone, gone?
Tell me i'm wrong, wrong, wrong
It's been so long, long, long
Are you gone, gone, gone?
Back at the start we were the only thing that mattered
And we smiled, unafraid, as we filled the night with laughter
And I tried my best to see
What you tried your best to be
But you can't tell a heart when to start, how to beat
CHORUS
Though it seems that we were not meant to be
I have to disagree, you are the one for me
And i know someday we could find our way
I hope it's not too late
Please stay
CHORUS