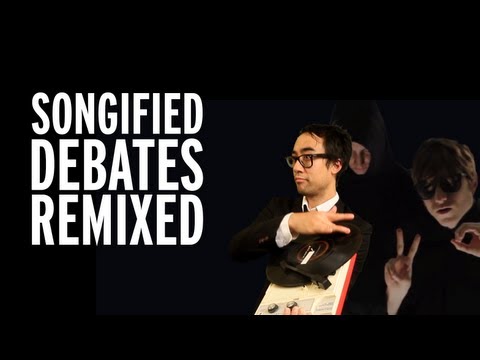 DJ Mike Relm teamed up with The Gregory Bros for the Songified Debates Remix. Relive the highlights of the Presidential and Vice Presidential debates with all you favorite highlights as Mike Relm drops the beat. Mike Relm doubles the bass (base) with the help of Mitt Romney. No matter what your affiliate remember to vote if you're 18+ years old and live in the United States.
Here's more voting PSAs: Bee a Winner : Desi Voting PSA, For All, Wake up the Asian American vote in North Carolina, Muslims NOT Allowed to Vote?, (Don't) VOTE #TakeAction PSA, Get out the Vote, 10 minutes with Aziz Ansari and Kal Penn, Reel in the Vote with Preschoolers, Officer Bart Kwan wants you to vote, Reel in the Vote with Randall Park, Embrace Your Power with Kelly Hu and George Takei, Power of the Swing Vote.
You can download Mike Relm's latest mixtape "Run For It, Marty" for FREE here. He mashes up your favorite track, your favorite tunes, and your favorite video games. Back to the Future anyone.
Songified Debates Remix by Mike Relm x The Gregory Bros