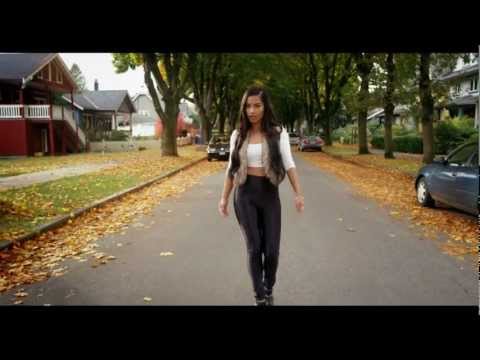 Last month, singer Elise Estrada created the song Wonder Woman and dedicated it to Canadian teenager Amanda Todd, who committed suicide as a result of cyber-bullying. Previously, Amanda Todd stated "I hope one day I can write a song about cyberbullying, so when kids are alone, staring out the window crying, they can play my song and know that it's not your fault and things will get better." With her passing, Elise Estrada took on this challenge and has put together a touching music video for Amanda Todd AND every other person who has ever been a victim of bullying. It is her hope that this song inspires you to stand up to stop bullying. Please support the cause. Here's more from Elise Estrada:
Be so strong that nothing can disturb your peace of mind. Talk health, happiness and prosperity to every person you meet. Make all your friends feel that there is something in them because there's something in everyone. Look at the sunny side of everything and make your optimism come true. Think only of the best, work only for the best, and expect only the best. Be just as enthusiastic about the success of others as you are about your own. Forget the mistakes of the past and press on to the greater achievements of the future. Wear a cheerful countenance at all times and give every living creature you meet a smile. GIVE SO MUCH TIME TO THE IMPROVEMENT OF YOURSELF THAT YOU HAVE NO TIME TO CRITICIZE OTHERS. Be too large for worry, too noble for anger, too strong for fear, and too happy to permit the presence of trouble."

-THIS is the type of person I try to be. I will not defend why I do what I do. However, I will say this to the negative people who take the time to criticize. You hide behind your fake names, fake accounts, indirect insults…you're bullies. As a mature young woman, I know not to let your insults hurt or offend me. However, Amanda and other victims of bullying are children. They're young and vulnerable. It scares me and I refuse to let my future children or ANY child grow up in a society that thinks it's okay to constantly hurt and damage someone's spirit, self worth and reputation. Amanda's story breaks my heart because not only is she STILL being bullied even after death, but this happened in MY city. This has happened too many times to too many young people. And there are still LOTS of young people who are hurting out there. SO YES…I'm using my voice and platform to encourage change. What is wrong with that? What is wrong with using music and Amanda's story to help raise awareness? This song is about inspiring small actions. It doesn't take much to be a Superhero. Small actions ripple out to big changes. And as we've experienced, the ripples continue to billow out…one story, one person, one act at a time.
You can get the single on
. All of the proceeds of the sale of "Wonder Woman" are going to 'The Amanda Todd Legacy Fund' which will help aid many Anti-Bullying Campaigns as well as Suicide Prevention.
Here's more videos about bullying: TEASE : Lil Crazed Bullying Prevention Campaign, Childhood Bully by Just Kidding Films, Bully by KevJumba, Overcome, Bully vs Nerd, Hines Ward's Story, and An Open Letter to All Bullies.
Wonder Woman music video by Elise Estrada
Amanda Todd's Story: Struggling, bullying, suicide, self harm