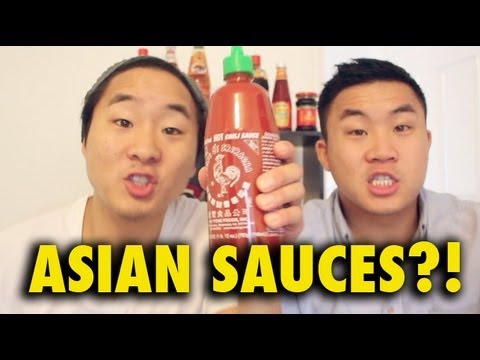 The Fung Bros. drop some knowledge on you about Asian sauces. They go over some of your favorite Asian condiments found in Asian restaurants. The sauces they cover include Sriracha sauce, Chili oil, hoisin sauce, wasabi, banana ketchup, gochujang, nuoc mam (aka fish sauce), and the ever present soy sauce. Get the low down on sauce.
Feast on more Fung Bros: Dimsum Song, Asian Food Rap,Still Got Rice?, and The Fung Bros Mess with Texas.
Know Your Asian Sauces with The Fung Bros.