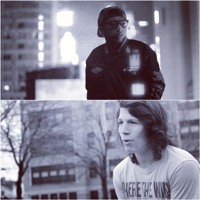 Rappers D-Pryde x Trippz Michaud collaborate on another track "More". Previously, the duo teamed up for the track "Game Alone". The pair contemplate about living life and chasing dreams. They try to unlock more out of life. Sometimes it's the simple things that keep you happy and satisfied.
You can listen to and download the song below:

Listen to more D-Pryde: Mobbin',Normal, Start Again, Big Shot, Outro Flow, Priorities, Wings Up, Kicking Infants, Kick It, and Bow Down.
More by D-Pryde x Trippz Michaud (contains explicit lyrics)