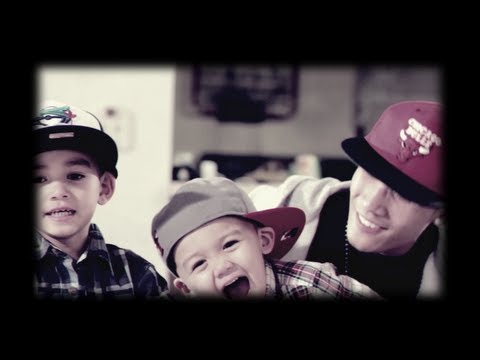 Rapper Lil Crazed released a music video for his single "I Do This" off his Chapter 3: Liberation mixtape. Listen to why he's creating music. Here's a message from Lil Crazed:
As most of you know, I keep a very tight circle of friends who I also call my team and I'm a father of 2 beautiful little boys. I do this for my family. I do this for my team. I do this for myself and whoever else is riding with me. Thank YOU for all of your support. I do this for us.
Listen to more Lil Crazed: Galaxy, Uh-Oh, Remember Me, Super Dope, Drop, First Aid, The Good Life and Put It On Ya.
I Do This by Lil Crazed
Lyrics to I Do This by Lil Crazed
~chorus
i don't really care if this shit means nothing to you
but to me it's everything that i am now accustomed to,
cuz i do this for my family, i do this for my team,
i do this for myself, whoever else riding with me
i, i, i, i, i, i, do this
i, i, i, i, i, i, do this
~first name alex, last name is what the fans say,
ouuuuuu, every time my song comes on that they play,
my bars nuts, it's payday, and my family famous like ray j,
and got chicks that'll strip to their suits that they'd wear on cake day, i j k,
like alphabetical order,
my family matters like laura
and the winslows,
cuz it aint about me, it's all about we (wii), nintendo
i pledge allegiance to my team, yeah yeah in God we trust
they know i do this for the US, yeah i do this for us
~it's been a long time coming and i've made it this far
with a few different HANDS in my 52 cards,
the KINGS with me and a couple DIMES on the side,
and i took a couple JACKS(asses) along for the ride
but some of the HANDS were exposed to the rest
it could've been STRAIGHT, but i FLUSH'ed 'em instead,
then i add another couple of HEARTS for me to handle,
one a THREE, and then a TWO, both a handful, (Alijah/Isaac)
uh, now i'm blessed as a dad,
and i chilled on my DECK with the ones that i had,
then i found another one that helped me be a better man
a QUEEN with a HEART, i kept her in my hand
and never owned a FOUR-FIVE or the equivalent (NINE)
no more court dates, i'm a law-abiding citizen,
i made it this far but not by myself,
cuz like they say, play with the HAND that you were DEALT
~i'm paralyzed, no turning back,
these pair of eyes are like cursive man,
won't stop going til my whole word is created,
and with this, my word is we'll make it
i promise ya mama you won't work no more,
and Dad you'll be able to sell the store,
Dee can give Carlee every doll,
and Ant even have his own court to ball,
my kids will co-own every dime,
every penny that ever was mine,
and my lady will have the biggest rock on her left hand,
forget the ordinary, i'ma be the best man,
and let the haters keep adding to my payroll,
when you hate behind your keys, i LMAO,
cuz every view that you give me, i make more,
so keep staring at my ass, J-Lo