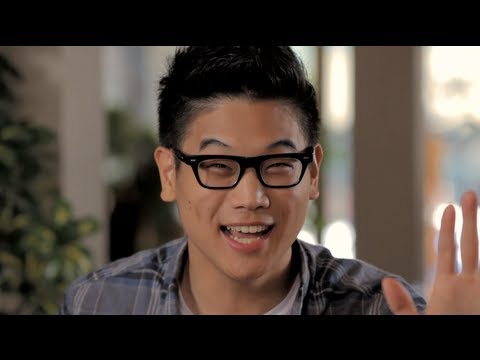 In episode 3 of Away We Happened, Jean (played by Jen FrmHeadToToe) heads to the interview with the address she got from Daniel (played by Victor Kim). Ben (played by Ki Hong Lee from Take It Slow), who makes his first appearance in the web series, advises Daniel how to stay out of the friend zone with Jean. Daniel is infatuated with Jean and Ben does a little role play with him to keep him in check. Ben suggests that Daniel bring a gift to Jean. Will Ben's advice prove to be useful? Daniel prepares to fly to Los Angeles, where Jean is. What should Daniel say when he meets Jean? What should he bring her?
What happens next in the storyline is up to you. Wong Fu Productions will collect feedback for the next 2 days. They will take the feedback to write, shoot, and edit the next episode. Find out next week to see what happens. It might be your idea.
Previous episodes:
Away We Happened Episode 1
Away We Happened Episode 2
Also check out the other Wong Fu Productions webseries: Company Car and Home is Where the Hans Are.
Away We Happened Episode 3