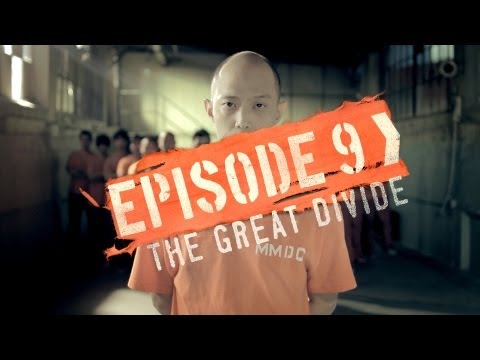 In the ninth episode of Prison Dancer, Lola and Shakespeare have a heart to heart about relationships. Is Shakespeare just clinging on to hope with his relationship with his wife? How does that affect Lola and Shakespeare friendship? How will Shakespeare react to Lola's statements about him. The prisoners experience an unexpected tragedy. See what happens.
Previous episodes:
Prison Dancer Episode 1
Prison Dancer Episode 2
Prison Dancer Episode 3
Prison Dancer Episode 4
Prison Dancer Episode 5
Prison Dancer Episode 6
Prison Dancer Episode 7
Prison Dancer Episode 8
More about Prison Dancer
Prison Dancer is the story of 6 Filipino prisoners whose lives are forever changed by the dancing rehabilitation program that became a worldwide viral sensation on Youtube. Using surveillance footage, interviews with inmates inside the prison, and good old fashioned investigative journalism, pop culture journalist Matt Wells uncovers the personal, poignant, hilarious and universal stories of 6 prison dancers whose group dancing turned a maximum security jailhouse into a world stage.
Behind the prison walls, we meet inmates Ruperto Poblador aka LOLA (who along with his gay minions OO OO and NANA, choreographs the first prison dance routines), HOOKAPS, (the prison hustler), SHAKESPEARE (the prison's resident poet) and CHRISTIAN, (the prison's newest inmate) and discovers a tale of life, death, dreams, fears and ultimately, redemption.
Prison Dancer : Episode 9
Lyrics to This Great Divide
SHAKESPEARE
Are you waiting for me… 
From across the great divide
Can you hear me thinking? 
The thoughts I have inside 
Maybe there's a heaven
And love is all we have
Maybe there is no end
And you are all I had
Wait for me 
Wait for me
Wait for me…
Away from me..
SHAKESPEARE
I can see the morning 
My dreams of you
They fade
I can hear you calling
For me to stay awake 
Maybe there's a heaven
And love is all we have
Maybe there is no end 
And you were all I had…
Wait for me…
Wait for me 
Wait for me…
Away from me… 
Away from me…
Away from me