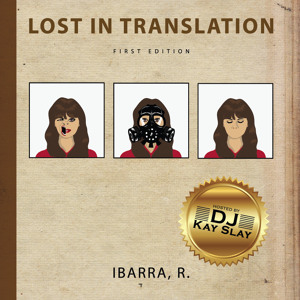 Rapper Ruby Ibarra dropped her first official mixtape "Lost in Translation". Her 13 track album is packed with collaborations with the likes of Bambu, Prometheus Brown (Geologic of the Blue Scholars), BRG, and Viddy V. Production from 6Fingers, LuvJonez, Emperor Bohe, Danny Dee, and more. Whether she on the track solo or with a fellow artist, Ruby keeps it LIT on the joint. She cover topics from falling in love to tapping her Filipino roots to helping listeners build self esteem. There's something for everyone. Here's the track listing:
1. Fallin' Down
2. Like This
3. Boom Bip
4. Bosses (The Cypher) Feat. Viddy V
5. Guess Who
6. Dance (The Movement) Feat. Bambu
7. Nonconceptual
8. Just Got Found Feat. BRG
9. Game Up
10. Set It Off
11. You Tell Me
12. Come On Yall Feat. Prometheus Brown (aka Geologic of the Blue Scholars)
13. LIT
You can listen to and download the tracks FREE below or here.

Listen to more Ruby Ibarra: Where They Go,Beyoutiful, Game Up, (San Lo) Rebel, Mad Izm, Lost in Translation, Ching Chong Asian, and Apartment Raps.
Lost in Translation mixtape by Ruby Ibarra (contains explicit lyrics)