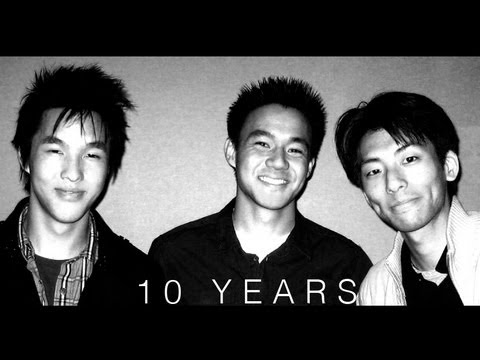 The first official "Wong Fu Productions" video was released on June 8, 2003. It's been 10 years that Wong Fu has been creating videos. And we can vouch that these guys are indeed nice guys. Here's a message from Phil, Wes and Ted on their past 10 years:
It's been an incredible journey. A decade of work that has reached and influenced so many people around the world. But none of it could've happened without you. You've changed our lives by simply watching, telling a friend, buying merchandise, coming to a show. We are forever grateful, and we hope that we've been able to make you proud and give back a fraction of what you've given to us the past 10 years. From the deepest part of our hearts…Thank you.
What's been your favorite Wong Fu Production short over the past 10 years? Here's some of our favorites : Yellow Fever, Just a Nice Guy, Strangers, Again, and Wong Fu Productions hits 1 million susbscribers. WONG FU 4 LYFE!!
Wong Fu Productions celebrates 10 Year Anniversary

Wong Fu Productions' friends wish them a happy 10 yeay celebrations
Chris Dinh 
AJ Rafael 
Cathy Nguyen 
Theresa Vu 
Derek Kan 
Dereleek 
Ryan Higa 
Sean Fujiyoshi 
JustKiddingFilms
HappySlip
Mike Song 
Harry Shum Jr.
Jayesslee 
MysteryGuitarMan 
Jen FrmHeadToToe 
Kevjumba
Randall Park 
Lana Mckissack 
Nathan Moore 
Ellen Wong 
Far East Movement
Kina Grannis 
Emanuel (Manny) Borria
Yuri Tag 
The Fung Brothers
Mimi Chao 
Phil Yu
Ki Hong Lee
Brandon Laatsch 
Corridor Digital 
The Jubilee Project
Amy Okuda 
David Choi 
Arden Cho 
D-Trix