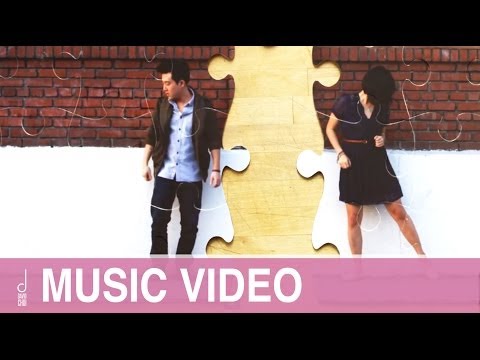 Singer David Choi released the official music video for his song Missing Piece off his Forever and Ever album. In the video, actress Ellen Wong (Scott Pilgrim vs. The World and Home is Where the Hans Are) assembles a puzzle with none other than David Choi. After completing the puzzle, the wind blows and breaks the puzzle apart with the "puzzle" Ellen Wong and David Choi pieces separated from each other. Real life Ellen Choi comes back to put the puzzle together aagain. However, she can locate the piece that completes the puzzle. Inside the puzzle, Ellen Wong and David Choi can't get together without the missing piece. Unable to locate the piece, real life Ellen Wong begins to draw in the missing piece. With the drawing complete, "puzzle" Ellen Wong and David Choi are able to connect in the drawing world. The video was directed by Ross Ching (Valentine by Kina Grannis, The Camel Song by Clara C, Without You, and Offbeat by Clara C.). You can download the single on
or amazon.
Listen to more David Choi : By My Side, Better You, Won't Even Start, and That Girl.
Missing Piece music video by David Choi
Behind the scenes of Missing Piece music video by David Choi
Lyrics to Missing Piece by David Choi
I feel like a boat without a sailor
I go where the wind blows
Just moving around like a lonesome stranger
I got no home
In search of a treasure
Some place I don't know
It feels like forever
I'm making my way
Through the hills and deserts
I thirst for hope
I don't know
What I'm looking for
But I'll know
When I find it
There is a missing beat
Inside of me
The rhythm of my heart
Hits unevenly
There's a missing piece
Inside of me
Trying to figure it out
But it amounts to nothing
I want to realize
But nothing I find
Ever feels like the real thing
Can you empathize?
I don't know
What I'm looking for
But I'll know
When I find it
Chorus
I'm lost inside
A cold bitter world
I can't understand the need
It's makes it so hard to breathe
Chorus