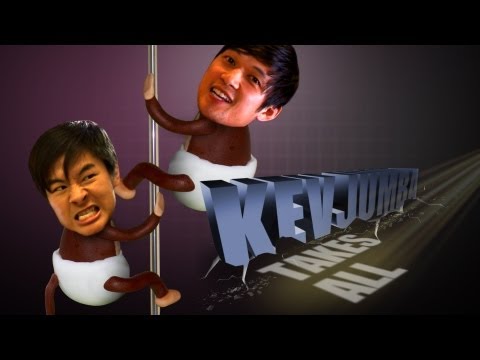 KevJumba is back with a new episode of "KevJumba Takes All" with special guest Harry Shum Jr. The two take on one of the popular form of dancing, pole dancing. KevJumba invites Harry Shum Jr. (Glee, Remixed) to be on Team Jumba pole dancing team. Do they have what it takes to be the next pole dancing dance crew? Before that can happen, they need to learn the moves that are crucial for any pole dancer including drop splits, the sundial, and the bridge. Also Kevjumba has to prove that pole dancing is a legit form of dance by challenging Harry to a pole dance off to see who can make the most money pole dancing. The loser will pole dance in a public street corner. See who wins the pole dance off : Kevjumba or Harry Shum Jr.?
Stay tuned next week when KevJumba goes zombie hunting with Jay Park.
Previous episodes:
KevJumba Takes the SAT with Felicia Day
KevJumba Takes on Pole Dancing with Harry Shum Jr.