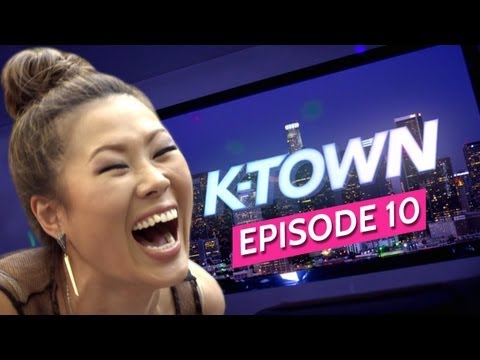 In K-Town Reality Show Episode 10 "Friends Forever" (the Season 1 finale), we continue amid the fight between Joe and Steve in the VIP room with Scarlet in the middle. Fists start flying with K-Town producers jumping out from behind the camera to try to restrain the two cast male members. (Too much drinking leads to out of control behavior.) With Joe and Steve's friendship is on the brink of collapse, Scarlet and Jasmine try to get them to settle down and talk it out — but not until both men put aside their pride. Will the two guys be able to resolve their differences?
K-town Reality Show Season 1 closes with what else, but a drinking game. It's guys vs girls. If girls lose, they take shots. If guys lose, they will get fake eyelashes put on them. See who wins this drinking battle. wink…wink…
Who's ready of K-Town Reality Show Season 2?
Previous episodes
K-Town Reality Show : Episode 1
K-Town Reality Show : Episode 2
K-Town Reality Show : Episode 3
K-Town Reality Show : Episode 4
K-Town Reality Show : Episode 5
K-Town Reality Show : Episode 6
K-Town Reality Show : Episode 7
K-Town Reality Show : Episode 8
K-Town Reality Show : Episode 9
K-Town Reality Show : Episode 10 (contains adult language)