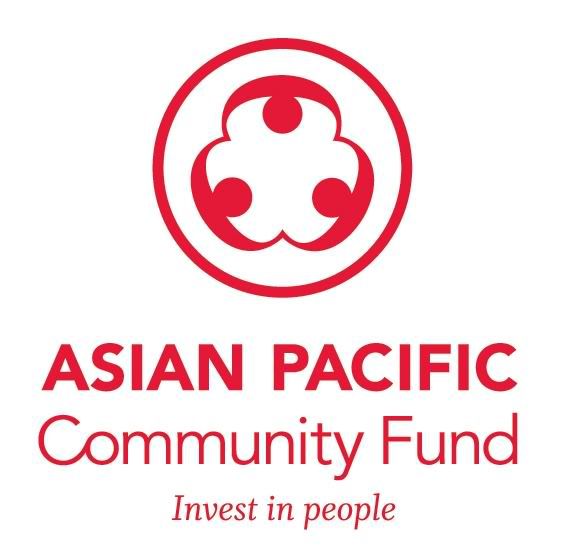 A slew of artists including Dawen, Connie Lim, Mista Cookie Jar, DanAkaDan, Nathan Park and Chris Pham from Seriously, Sam Geunjin Kang, and Megan Lee got together to film a PSA over the past weekend encouraging everybody to vote for the Asian Pacific Community Fund in the Chase Community Giving. It's great to see a bunch of AA musicians come together and take the time out of their busy schedules to help support a charitable cause.
The Asian Pacific Community Fund is a 501(c)(3) community-based fund that was created to fulfill a need for a unified effort to educate and encourage donors to direct their charitable giving to benefit community organizations serving the rapidly growing population of Asian Pacific Islanders in Los Angeles.
APCF partners with its 29 Affiliate Agencies to conduct charitable giving campaigns in public, private, and nonprofit organizations throughout Los Angeles County. Since its founding, APCF has raised and distributed over $1.5 million in unrestricted grants to its Affiliates. These grants enable APCF agencies to both launch new initiatives and strengthen current programs and services for diverse Asian Pacific Islander clients, including: disadvantaged children, youth, disabled, seniors, immigrants, refugees, battered women, and low income families.
Please join them in the effort to spread the word and get out the vote to help APCF win so they may continue to better serve the community. You can go here to vote. The top 200 will be announced July 13, and the numbers are slowly rising over the week for APCF (currently #123). Here's the video for PSA to vote for the APCF with music provided by various artists.
Vote for APCF! – "I'd Like to Teach the World to Sing" – PSA