To end 2009, we'd like to thank our readers, fans, followers, supporters, the people that granted us interviews, and the people behind the scenes of channelAPA.com. Without you, our success would not be possible. In 2010, we hope to continue our rapid growth rate.
Here's some of the top 8 videos for 2009 on channelAPA.com:
1. Be a Hiro and get Olivia Munn
When we first got contacted on this video being shown during an episode of Heroes, we knew we had to post this. Masi Oka and Olivia Munn in the same short. Olivia Munn even gave us a shoutout on twitter. Speaking of Olivia Munn, she tore it up in the last half of 2009 from hosting the Bingathon to grabbing magazine covers on Playboy, The Hundreds, and her own Hey Olivia to blitzing the late night talk show circuit with Jimmy Fallon, Geroge Lopez, and Carson Daly. BTW – She concludes 2009 and start 2010 on the cover of Maxim Magazine on stands now.
This video caught us by surprise. A majority of our posts are about Asian American entertainment in the US. When "Canadian, Please" went up, we started seeing an influx of Canadian readers. Props to Andrew Gunadie (aka gunnarolla) and Julia Bentley for this comedic video about Canadian pride. BTW – you can even get the song on
.
Remember America's Best Dance Crew Season 3? We saw the likes of Lydia Paek, Rino Nakasone, Team Millenia briefly, and of course the season winner Quest Crew. We miss all the Asian Americans on the show. BTW – did you see Quest Crew in the music videos for I Wanna Rock with Snoop Dogg x Quest Crew x Far East Movement and Outta Control with Baby Bash x Pitbull x Quest Crew
4. Judith Hill – Heal the World singer at Michael Jackson Memorial
With the sad passing of the King of Pop, we saw the influence he had in the Asian American community including Dance Like Michael Jackson. During the memorial service, we got a chance to see the discovery of Judith Hill with her rendition of Heal the World.
5. Jordan Nagai as Russell in UP
Pixar released UP with one of the central characters, Russell, as an Asian American kid. We didn't really see that coming as Hollywood whitewashed a lot of Asian American roles like 21, Dragonball Evolution, and The Last Airbender. Props to Jordan Nagai, the voice of Russell.
Ken Jeong was everywhere this year from films to TV. As Access Hollywood's Rising Star, he was seen in The Hangover, The Goods, Sayonara Davey for Funny People, and WWE. Currently, he's on NBC's Community as Senor Chang.
7. Legion of Extraordinary Dancers (LXD) on So You Think You Can Dance (SYTYCD)
When Legion of Extraordinary Dancers (LXD) appeared on TV, our site went out of control. Jon M. Chu's LXD, formerly the League of Extraordinary Dancers, is going to change the way we see dancers in 2010. Get Ready for LXD in 2010. He's already done it with The Biggest Online Dance Battle in YouTube History, Step Up 2, and the Election Dance Off
8. Charice Pempengco singing at the Presidential Inaugural Gala
The Inauguration of Barack Obama put several Asian Americans in the limelight including Maya Soetoro-Ng – Barack Obama's Half Sister, Konrad Ng – Barack Obama's brother-in-law, Jason Wu – Michelle Obama's Inauguration Gown Designer and Yo-Yo Ma. Charice Pempengco got a chance to perform "God Bless America" at the pre-inaugural gala with Maya Soetoro-Ng and Konrad Ng. A few months later with the help of Oprah, she released Note to God.
We couldn't stop at 8, so here's a couple more: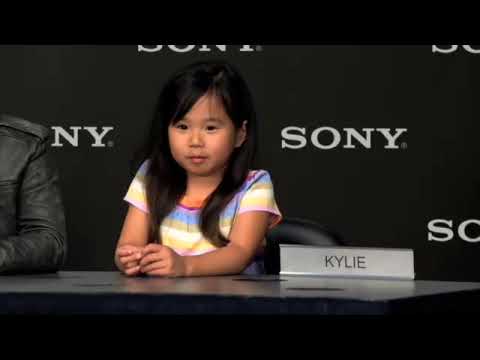 9. Kylie in a Sony Vaio commercial
10. Jin vs Dizaster and Illmaculate on GrindTime
Our party theme music for 2009: Far East Movement's Girls on the Dance Floor. We're closing out the year with this song.
Here's all the top songs in 2009 mashed up into one. United State of Pop 2009 by DJ Earworm (with Black Eyed Peas – Boom Boom Pow and I Gotta Feeling along with Jay Sean – Down)