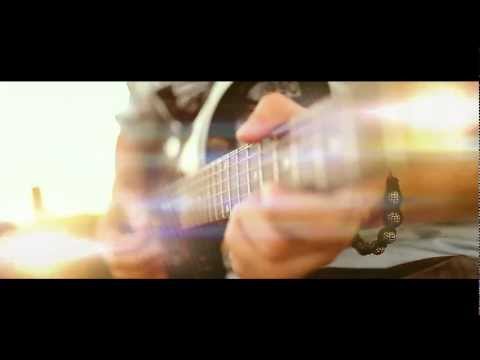 Rapper Lil Crazed teams up with fellow K.I.D. Entertainment homie DJ Sin for the autobiographical track "Direction" of Lil Crazed's Chapter 3 Liberation mixtape. He chronicles his maturity to adulthood from getting arrested as a teenager to building up his music career. His path wasn't easy facing parental pressure, but he learned along the way. Here's a special message from Lil Crazed:
When I was younger, I used to get myself into quite a bit of trouble. I'm the oldest son of three brothers and my parents figured I would be the first in the family to finish college. They never finished college themselves because they had me following their high school years so they were very excited about me going to college. They sent me to a private school and I was well-educated but because of the mistakes I made, I ended up not going to college. In this song, I tell you what happened during that time of my life. I regret absolutely nothing. If I didn't go through what I did, I wouldn't be the man I am today and have the beautiful kids I have now.
Listen to more Lil Crazed: Lost a Fan, Just My Type, I Do This, Galaxy, Uh-Oh, Remember Me, Super Dope, Drop, First Aid, The Good Life and Put It On Ya.
Direction by Lil Crazed x DJ Sin
Lyrics to Direction by Lil Crazed x DJ Sin
~i remember as a teen, i was blinded by the green,
and the name branded things, materialistic,
confused kid, clothes too big, made me a misfit
rebelled against the rules, i was very conflicted
barely a distance between wrong and right to me,
whatever i did wrong was all right to me,
wanted to be the center of attention,
smoking cigarettes and also entered in detention,
thought to myself that now i'm cool
and transferred to public class from my private school
i, continuously disappointed my family
all the way to the point that my mom and dad couldn't handle me
broke a few laws that added to my record
and spent a couple nights in the juvenile center
when my mom picked me up and i saw that tear,
i began to question all my ways that got me there
~at 17, caught a case and got convicted,
a felon, questioning self like why i ever did it,
got in this predicament, education escaped my vision,
and instead of school, i had to figure out the legal system,
took the bargain, so they dropped a couple charges,
but regardless, it didn't blind my father's disappointment,
how could it be,
that i single handedly crumbled the dreams of my family about a college degree,
i was supposed to be the first to get it, i was committed,
then got into this trouble with the crime that i committed
wondering if it was worth the reason that i did it,
all because i wanted to avenge the worth of my new honda civic,
and the window that was smashed,
but looking back at all the facts
it wasn't just the windshield that happened to get shattered,
but also a dream that my parents were after
~a lotta things changed, the following year,
like my beverages of choice, included alcohol and beer,
now an adult without a future anymore
the moment i threw that punch, i threw it out the door,
then the girl that i was seeing started gaining some weight,
but it wasn't cuz her diet, her period was late,
no job, no school, as if that wasn't enough
the test came back positive, but that was a plus,
because, i moved down south with her and my folks,
and got a couple of jobs as well as their support,
then moved back up and then my first son was born,
the future now here, dwell the past no more
then baby number 2 came, things are getting clear
continued to steer, on the path of my career,
after some bumps, find my way to take
now my fans are like family, most of them relate