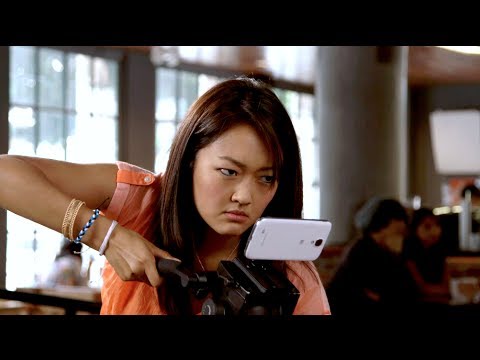 Amy Okuda and Jimmy Wong battle it out to take the best picture of their meal in "Food Pic Wars". Overhead shots, wide shots, lights, booms, food artists, and more. This is getting out of control. All Cathy Nguyen wants to do is eat cake.
Ever dreamed of making a short film? Submit your idea and you could be one of three winners to collaborate with Jon M. Chu, Wong Fu Productions, or Freddie Wong. Go ahead… TAKE YOUR SHOT! Get details here.
Watch more Wong Fu Productions: Saved by the Bell: The Movie, The Long Lost Member, FLASHBACKATTACK, Meet the Kayak, Too Fast, Company Car, Drummer Love Song, Two Weeks Later: Resolution Fails, Hugger, Take it Slow, Two After Noon,The Catman Rises, Textreme, Race You, Real Friends, and The Last.
Food Pic War by Wong Fu Productions